'23 - '24 Public Voices Fellowship Cohort
Our '23-'24 Public Voices Fellowship cohort includes 20 faculty members from across the university.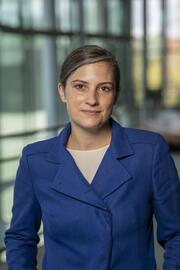 Laura Adler is a sociologist and Assistant Professor of Organizational Behavior at the Yale School of Management. She works on topics at the intersection of organizations, gender, and cultural sociology with a focus on the future of work. Her recent research explores how pay equity laws have reshaped employers' pay-setting practices. She uses multiple methods including in-depth interviews, archival research, and survey experiments to provide insight into pay-setting as an organizational practice and site for the reproduction of inequality. Other projects explore the world of work from the perspectives of workers, employers, and regulatory authorities. She has a PhD in sociology from Harvard University, a Masters in City Planning from UC Berkeley, and a Bachelors in the Humanities from Yale University.
OpEds: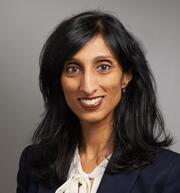 Pooja Agrawal, MD, MPH is an Associate Professor and the Director of Global Health Education in the Yale University Department of Emergency Medicine.Dr. Agrawal is a Global Health specialist with a specific focus on refugees and other displaced populations. Her academic work focuses on disparities, both with a lens to gender and to displaced populations including refugees, and an emphasis on health access and outcomes. In collaboration with international, national, and local community partners, she aims to better understand the physical and mental health impact of displacement on resettled populations in the US and create more effective programs to assist in the resettlement process. Her recent work includes assessing health literacy, the impact of non-English language preferences, healthcare and insurance access, and long-term health outcomes for refugees resettled in the US. Dr. Agrawal holds national leadership roles including on the Board of Directors for the Society for Academic Emergency Medicine (SAEM) and as a recent Past President of the Academy for Women in Academic Emergency Medicine (AWAEM). She also serves on the Board of Directors for the Integrated Refugee and Immigrant Services (IRIS), the local refugee resettlement agency in New Haven, CT.  Dr. Agrawal graduated from Cornell University, received her MD from Case Western Reserve School of Medicine, completed residency at the Harvard Affiliated Emergency Medicine Residency, and earned her MPH from the Harvard School of Public Health. Dr. Agrawal holds faculty appointments in the Yale University School of Medicine and the Yale Center for Asylum Medicine.
OpEds: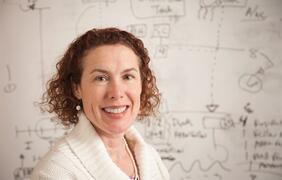 Dr. Rebecca Brienza, MD, MPH is an academic internal medicine physician with over 20 years of experience in patient care, teaching and curricular design and implementation. Dr. Brienza is currently Associate Professor of Medicine, Yale School of Medicine, Department of General Internal Medicine. She possesses a strong clinical as well as educational background teaching both students and residents. For the past decade, Dr. Brienza has served as Director of the Center of Education in Interprofessional Primary Care at the West Haven VA. In this role, she has developed an innovative interprofessional educational and collaborative care program. The program has grown from 2 professions to now over 7. The goal of the program is to train health care professionals together in teams where they learn about, from and with each other to utilize each other to provide the best care for the patient. Dr. Brienza has presented about this model to both local and national audiences and also has multiple peer reviewed publications on this topic.
OpEds: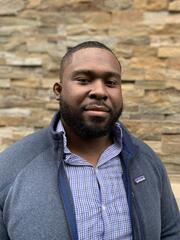 Dr. Charles D. Brown II is an experimental quantum physicist with expertise in the physics of quantum gasses and liquids. Dr. Brown is currently an Assistant Professor in the Department of Physics at Yale University. His research interest is in the quantum mechanics of strongly interacting many-body systems. His current research focuses on exploring the physics of synthetic quasicrystals, which are made from atoms trapped in quasicrystals made of light. Outside of the laboratory, Dr. Brown is co-founder and co-director of BlackInPhysics, and co-lead organizer of #BlackinPhysics week, a week dedicated to celebrating the historical contributions of Black physicists and to painting a more complete picture of what physicists look like. On related topics, he has personally written – and overseen the commissioning of – several important essays, which have appeared in Physics Today, Physics World and Nature Physics magazines, among other prominent venues. Dr. Brown won the 2021-2022 UC Berkeley Chancellor's Award for Civic Engagement. He earned a B.S. with honors in physics at the University of Minnesota, Twin Cities, and a Ph.D. in physics at Yale University.
OpEds: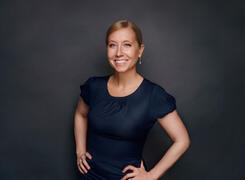 Dr. Dinan is a health services researcher with a background in health policy and disparities research specializing in the adoption and impact of emerging medical technology in cancer. Dr. Dinan obtained her PhD in Health Policy and Management from the UNC Gillings School of Global Public Health in 2011. She joined the faculty at Duke University in 2013 and has maintained continuous federal funding as Principal Investigator on grants beginning with a Patient Centered Outcomes Research (PCOR) Pathway to Independence K99-R00 Award studying the adoption of genomic testing in breast cancer. Dr. Dinan currently holds a five-year National Cancer Institute (NCI) R01 investigating the use of oral anticancer agents in renal cell carcinoma that began in 2019 and a five-year American Cancer Society funded Research Scholar Grant to develop risk stratification algorithms to predict both oncologic and non-oncologic outcomes for long-term cancer survivors. She has over 90 peer-reviewed published manuscripts in top journals including JAMA, JAMA internal medicine, JAMA oncology, Journal of Clinical Oncology (JCO), Medical Care, and General Internal Medicine. She is an internationally recognized researcher with numerous oral presentations and invited lectures at national meetings. Dr. Dinan joined the YSPH faculty in the Department of Chronic Disease Epidemiology in January 2021. She is also a member of the Cancer Outcomes, Public Policy and Effectiveness Research Center and co-leads the Cancer Prevention and Control Program for the Yale Cancer Center.
OpEds: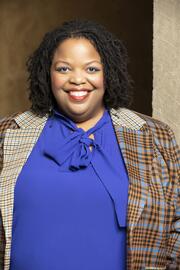 Dr. Tekisha Dwan Everette, PhD, MPA ,MPH, CPH, promotes equitable health care access, delivery, and outcomes for all, especially racially minoritized individuals and populations. She is currently the Executive Vice President at Trust for America's Health in Washington, DC. Prior to this, Dr. Everette worked as the founding Executive Director of Health Equity Solutions in Connecticut. Everette has also worked for the American Diabetes Association, Service Employees International Union, RESI, the State of Maryland, and the Manpower Demonstration Research Corporation.
OpEds: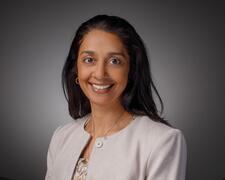 Veda N. Giri, MD is a medical oncologist with specialization in clinical cancer genetics. She serves as Division Chief of Clinical Cancer Genetics for Yale School of Medicine, Director of the Cancer Genetics and Prevention Program, and Director of the Early-Onset Cancer Program at Yale Cancer Center. As leader of Cancer Genetics and Prevention, Dr. Giri leads a comprehensive effort in genetic evaluation for precision medicine, tailored cancer screening, and hereditary cancer assessment across patient populations. She is the Principal Investigator of multiple grant-funded cancer genetic evaluation studies spanning genetic counseling, genetic testing, disparities, behavioral science, and implementation research. As Director of the Early-Onset Cancer Program, Dr. Giri is leading a cutting-edge translational effort to address clinical, research, and psychosocial needs of patients with early-onset cancers. Integral to this effort is to address the needs of underserved and minority patients with early-onset cancers.  Dr. Giri received her medical degree from Sidney Kimmel Medical College (previously Jefferson Medical College) and proceeded to complete her residency in Internal Medicine and fellowship in Hematology-Oncology at the University of Michigan. She then completed advanced training in molecular cancer genetics and cancer risk assessment at Fox Chase Cancer Center. She also has a certification in cancer risk assessment from City of Hope Comprehensive Cancer Center. Dr. Giri currently serves on several national committees including the National Comprehensive Cancer Network, NIH PDQ® Cancer Genetics Editorial Board, and American Society of Clinical Oncology, contributing expertise in cancer risk assessment and genetics at the national level.
OpEds: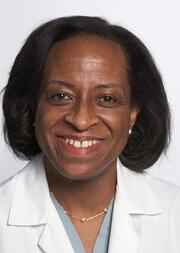 Cheryl K. Gooden, MD is an Associate Professor of Anesthesiology and Pediatrics at the Yale School of Medicine, and Pediatric Anesthesiologist at Yale New Haven Hospital. Dr. Gooden received her dual degrees (BS/BA) at the University of Pennsylvania and MD from the Lewis Katz School of Medicine at Temple University. Her interest in global health as an advocate for healthcare equity and education has led her on humanitarian missions across several continents. For the past 12 years she has been involved in annual educational and healthcare initiatives with Komedyplast, a nonprofit organization to Lima, Peru. Her non-clinical work includes writing, with a number of publications on the topics of pediatric anesthesia and airway management. She was a member of the writing group for the 2015 Pediatric Advanced Life Support (PALS) Guidelines, for the American Heart Association.  Dr. Gooden is an editor of "The Pediatric Procedural Sedation Handbook," published by Oxford University Press. Her regional, national and international reputation results from her years of service to professional societies and organizations. She currently serves as the Chair for the American Society of Anesthesiologists (ASA) Abstract Review Subcommittee on Pediatric Anesthesia, Vice Chair of the ASA Committee on Global Health, board member of the ASA Charitable Foundation, co-Chair of the International Scholars Committee of the Anesthesiology Foundation of New York, an anesthesia reviewer for the American College of Surgeons Children's Surgery Verification Program, hotline consultant for the Malignant Hyperthermia Association of the United States, and a member of the FDA Anesthesiology and Respiratory Therapy Devices Panel. Dr. Gooden is an elected member of the Association of University Anesthesiologists (AUA).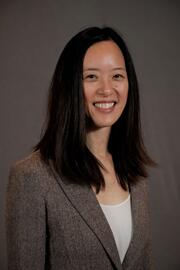 Dr. Evelyn Hsieh is Associate Professor of Medicine (Rheumatology) and Epidemiology (Chronic Diseases) at the Yale Schools of Medicine and Public Health, and Chief of Rheumatology for the VA Connecticut Healthcare System. She has a longstanding dedication to global rheumatology training and research. As a rheumatologist and epidemiologist, Dr. Hsieh studies the impact of chronic infection (HIV) and inflammatory disease (rheumatoid arthritis) on musculoskeletal outcomes such as osteoporosis, sarcopenia, and fracture in the China, Peru and the United States. Her research combines biomedical and behavioral approaches, and has leveraged national cohorts and international registries to better understand drivers of risk for these outcomes. Dr. Hsieh's work has been supported by the U.S. National Institutes of Health (Fogarty International Center, NIAMS, NCATS, NCI, NIA), Rheumatology Research Foundation, China Medical Board, and Doris Duke Charitable Foundation. She co-founded the Yale Network for Global Non-Communicable Diseases, was a 2018-2019 U.S.-China Fulbright Scholar, and currently chairs the ACR Global Engagement Committee.
OpEds: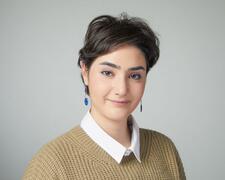 Dr. Laya Jalilian-Khave, MD, is a medical doctor born and raised in Iran. She started medical school in her hometown. During her years in school, she engaged in many non-profit education-based projects on mental health, high-risk adolescents' mental and sexual health, child abuse, and women's health. She faced many patients in complicated settings. Being involved with refugee children from Afghanistan and Pakistan in Iran for years, she followed her path doing her medical governmental service as a sole doctor in a field hospital on the border of Iran and Afghanistan once she graduated from medical school. There, she faced the ravages of war first-hand and worked with extreme poverty measures for almost two years of service. In 2022, Laya started a post-doctoral research program at Yale's Psychiatry Department, working with Dr. Marc Potenza, focusing on adolescents' substance use, and joined the Early Childhood Peace Consortium at Yale child study center. At Yale School of Medicine, she had multiple opportunities to share the stories of her people and patients back in Iran with the community. She aims to pursue her career pathway toward child psychiatry and her deep passion for early childhood and adolescent mental health, children in conflict and impacted by trauma, health inequality, and injustice.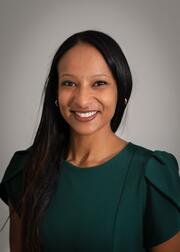 Dr. Hazar Khidir is a clinician-scientist at the Department of Emergency Medicine and the Center for Outcomes Research and Evaluation at Yale University. She is also first-generation American, born in Sudan and raised in Jefferson City, Missouri. Her experiences of migration have inspired the main question at the center at her scholarly work: Why is it that accidents of geography and birth are what determine how nourished, educated, and healthy one is?  Most recently, her work has focused on structural intersectionality, how intersecting systems of oppression shape health and result in overlapping geographic, racial and ethnic, and socioeconomic health inequities. She is also interested in the use of value-based delivery tools like quality measurement to incentivize health care systems to advance health equity and reduce health disparities.
OpEds: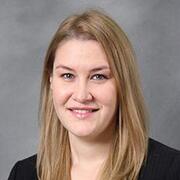 Rebecca Kramer-Bottiglio is the John J. Lee Associate Professor of Mechanical Engineering and Materials Science at Yale University. Focusing on the intersection of materials, manufacturing, and robotics, her group is deriving new multifunctional materials that will allow next-generation robots to adapt their morphology and behavior to changing tasks and environments. She is the winner of multiple early career awards including the NSF Career Award, the NASA Early Career Award, the AFOSR Young Investigator Award, and the ONR Young Investigator Award. She was named to the Forbes "30 under 30" list for her approach to manufacturing liquid metals through printable emulsions and scalable sintering methods. She received the Presidential Early Career Award for Scientists and Engineers (PECASE) award, the highest honor bestowed by the U.S. government on outstanding scientists and engineers beginning their independent careers, for her development of robotic skins that turn inanimate objects into multifunctional robots. She serves as an Associate Editor of Soft Robotics and IEEE T-RO, as well as Senior Editor of IJRR, and was General Chair of the IEEE International Conference on Soft Robotics (RoboSoft) in both 2020 and 2021. She was named an IEEE Distinguished Lecturer in 2019, a National Academy of Engineering (NAE) Gilbreth Lecturer in 2022, and a National Academy of Science (NAS) Kavli Fellow in 2023. She also serves on the Technology, Innovation & Engineering Committee of the NASA Advisory Council.
OpEds: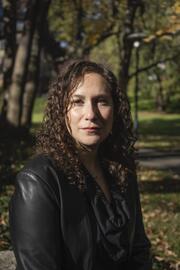 Lisa Messeri is an assistant professor of sociocultural anthropology. She researches the practices and imaginaries of contemporary scientists and innovators, interested in how their work impacts how we understand what it means to be human and what it means to be in the world. Her research has been featured in The New York Times, National Geographic, Wired, The Wall Street Journal, CNN, and PBS's Nova Next. Her first book, Placing Outer Space, explores how planetary scientists and exoplanetary astronomers transform planets from scientific objects into places and worlds. Her current book, In the Land of the Unreal is forthcoming with Duke University Press and weaves together the fantasies and technologies that enliven the virtual reality community in Los Angeles.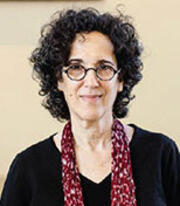 Joanne Meyerowitz is the Arthur Unobskey Professor of History and American Studies at Yale University. She is the author of How Sex Changed: A History of Transsexuality in the United States and Women Adrift: Independent Wage Earners in Chicago, 1880-1930, and editor of History and September 11th and Not June Cleaver: Women and Gender in Postwar America, 1945-1960. Her most recent book, A War on Global Poverty: The Lost Promise of Redistribution and the Rise of Microcredit, is a history of U.S. involvement in campaigns to end global poverty in the 1970s and 1980s. It shows how and why anti-poverty efforts turned to women as the deserving poor. Before joining the faculty at Yale in 2004, she taught at the University of Cincinnati and Indiana University, and for five years edited the Journal of American History, the leading scholarly journal in U.S. history. She has won fellowships from, among others, the American Council of Learned Societies, John Simon Guggenheim Foundation, National Humanities Center, and Radcliffe Institute for Advanced Study. She is an elected member of the Society of American Historians and past president of the Organization of American Historians. At Yale, she won the 2020 Graduate Mentor Award in the Humanities. She has served as chair of LGBT Studies, chair of American Studies, and acting chair of the Department of History. She is currently co-director of the Yale Research Initiative on the History of Sexualities. She teaches courses on recent U.S. history, gender, sexuality, and poverty.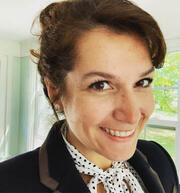 I am a gravitational-wave astrophysicist, looking to understand how supermassive black holes in the centers of massive galaxies merge. I do this by predicting their nanohertz gravitational-wave signatures, which there is now evidence for in pulsar timing array experiments. With pulsar timing data, I look for both individual supermassive black holes in binary systems, and for the gravitational-wave background which should be generated by their cosmic merger history. I am an assistant professor at Yale University and a guest researcher at the Center for Computational Astrophysics (CCA) at the Flatiron Institute. Previously I was an assistant professor at University of Connecticut (2020-2023). Before joining the CCA I was a Marie Curie International Outgoing Fellow at Caltech and at the Max Planck Institute for Radio Astronomy. I completed my PhD in 2014 at the University of Birmingham (UK) with Alberto Vecchio.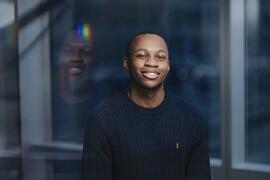 Dr. De-Shaine Murray, PhD, MSci, MRes DIC, is a neuroengineer with a background in chemistry, bioengineering and neuroscience. Dr. Murray is currently a 2nd year, Wu Tsai Institute Postdoctoral Fellow at Yale University, where he designs and creates multimodal devices to monitor the injured brain. His research interests are based around improving the monitoring and treatment of patients with severe traumatic brain injuries, cerebrovascular diseases such as stroke and epilepsy. He also has wider interests in developing sensors to monitor and interface with the human brain and body for a variety of health applications. Dr. Murray is a co-founder and current Development Director of Black In Neuro, a 501(c)3 non-profit organization aimed at diversifying the neurosciences, by building a community that celebrates and empowers Black scholars and professionals in neuroscience-related fields. He is also a co-chair of the Yale School of Medicine Black Postdoctoral Association. He also founded the African-Caribbean Researcher's Collective and the Imperial College London Black Doctoral Network during his PhD. Dr. Murray is passionate about outreach, emerging technologies and accessible science communication. He holds an MSci in Chemistry from the University of Birmingham, MRes in Neurotechnology from Imperial College London and a PhD in Bioengineering from Imperial College London.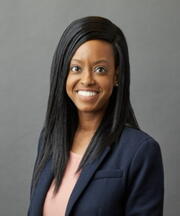 Onyi Okeke, MD, is a Child, Adolescent, and Adult Psychiatrist at Yale University. She's deeply committed to improving access to mental health care and promoting health equity, particularly for Black children and families with psychiatric disorders. In collaboration with Yale colleagues, she's pioneering the Environmental Resilience Clinic in Bridgeport, CT, aiming to be a sanctuary of emotional strength for its community. She began psychiatry residency training at Georgetown University. She was then awarded a Clinical Research Fellowship at the National Institutes of Mental Health (NIMH). While there, she collaborated on the launch of "Longitudinal Study of COVID-19 Sequelae and Immunity", a project aimed at understanding the neuropsychiatric effects of surviving COVID-19. Her roles at NIMH extended to being selected to serve on the NIH Clinical Center Ethics Committee and the NIMH Disparities Team. She also served as a consultant to Private Investigators at the National Institutes of Health (NIH) to assist in the mental health care of their research participants. After her clinical research fellowship, she completed a Consultation-Liaison Psychiatry Fellowship at Yale University, where Dr. Okeke further honed her expertise in multi-disciplinary communication, psychoeducation, collaboration, and patient advocacy. Dr. Okeke has tutored historically underserved and underrepresented STEM students and volunteered her skills at a medical mission in Nigeria. Dr. Okeke has been an academic instructor at Rutgers University and the NIH, has led numerous NIH-funded projects, and contributed to multiple peer-reviewed publications. She holds a bachelor's and medical degree from Rutgers, The State University of New Jersey.
OpEds: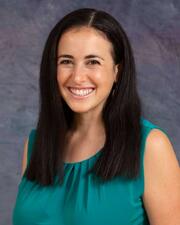 Julia Rosenberg, MD MHS, is an Assistant Professor of Pediatrics at Yale School of Medicine. She practices primary care in the New Haven community and is Associate Director of the Yale Pediatric Immigrant and Refugee Clinic. Her clinical work and research focuses on access to mental and behavioral health care for immigrant and refugee children and families and addressing disparities in access to care.
OpEds: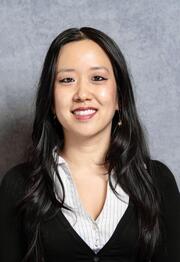 Dr. Jessica Tuan, MD, MS, AAHIVS is an Assistant Professor in the Department of Internal Medicine in the Section of Infectious Disease at the Yale School of Medicine. She is the Associate Director of the Yale Antivirals & Vaccines Research Program. Her underlying interests in Infectious Diseases focus on HIV/AIDS, global health, and tropical medicine. Her career interests also include global health infrastructure building and educational development. She completed her Bachelor of Science Degree in Biomedical Engineering at Johns Hopkins University and received her Master of Science Degree from the Yale Graduate School of Arts & Sciences in Biomedical Engineering. She graduated from Chicago Medical School. She completed Internal Medicine Residency at University of Connecticut School of Medicine and Infectious Diseases Fellowship at Yale School of Medicine. She was awarded the Yale Institute for Global Health Leadership in Global Health Fellowship as a World Bank COVID-19 Vaccine & Primary Health Care Fellow. She was a Yale Johnson & Johnson Global Health Scholar in KwaZulu-Natal, South Africa; Kigali, Rwanda; and Butare, Rwanda.
OpEds: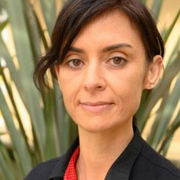 Kalindi Vora is a writer, researcher and educator on topics connecting science, technology and social justice. With two decades of experience writing about India and the US, she works between academic disciplines and public interest to explore pressing topics in medicine, technology and the sciences. She is currently Professor of Women's Gender and Sexuality Studies, of Ethnicity Race and Migration, and of American Studies at Yale University. She is author of Life Support: Biocapital and the New History of Outsourced Labor from the University of Minnesota Press (2015), of Reimagining Reproduction: Surrogacy, Labour and Technologies of Human Reproduction (2022) and co-author with Dr. Neda Atanasoski of Surrogate Humanity: Race, Robots, and the Politics of Technological Futures (2018) and of Technoprecarious from MIT Press (2020) as a member of the Precarity Lab. She has recently begun a new book project, supported by the National Science Foundation, tentatively titled, Autoimmune: Chronic Conditions and Care in a Time of Uncertain Medicine. She also works with researchers in STEM fields to help train Ph.D. students in the sciences to unite their interests in science and social justice.
OpEds: 
Contact Us
The Yale Women Faculty Forum
205 Whitney Avenue, Suite 301B
New Haven, CT 06511
(203) 436-2978
wff@yale.edu