Matt Nadel & Lily Weisberg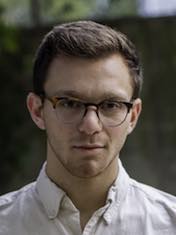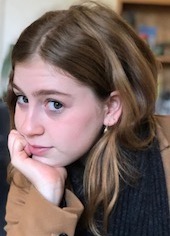 Matt Nadel & Lily Weisberg
Matt Nadel is a film director from South Florida, currently completing his sophomore year as a History major at Yale. Matt's work has been showcased by New York Times OpDocs, the Rhode Island International Film Festival, and the Pan African Film Festival. Matt is a recipient of the Burt Reynolds Scholarship in Film and was named a National YoungArts Winner in Cinematic Arts.
Lily Weisberg is a sophomore Humanities Major from New York City. She is the co-director of the Yale Student Film Festival, a three day long series of film screenings and speaker events. She has directed films that have screened at the All American High School Film Festival, the Big Apple Film Festival, and NewFilmmakers New York.
Grant Title: "1,000 Bright Young Men" 
Abstract: The 2019-2020 school year will mark the 50th anniversary of undergraduate coeducation at Yale. At this vital moment, "1,000 Bright Young Men" answers a critical question: What is the state of gender integration at Yale 50 years later? Accomplished women professors of past and present share their perspective on screen—many for the first time.
Contact Us
The Yale Women Faculty Forum
205 Whitney Avenue, Suite 301B
New Haven, CT 06511
(203) 436-2978
wff@yale.edu