2021-2022 Public Voices Fellowship Cohort
Our '21-'22 Public Voices Fellowship cohort includes 23 faculty members from across the university. This prolific cohort has produced over 60 op-eds as of May 2022.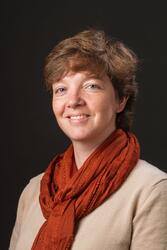 After receiving undergraduate and medical school degrees from the University of Michigan and undergoing a categorical pediatric residency at Weill-Cornell/NY Medical Center, Dr. Fenick was in private practice for 6 years. Her practical experience is augmented by national and local work in education and educational scholarship. Dr. Fenick has been the co-editor of the Yale Primary Care Pediatrics Curriculum since its inception, and is now the associate director for Pediatrics in the primary care component of the Biopsychosocial Approach to Health, a third-year medical student core clerkship. She is also honored to serve as Medical Director for YNHH's School Based Health Centers, and as Medical Director for the Medical-Legal Partnership Project at YNHCH. Her research and advocacy centers on pediatric primary care in the service of growing children to be healthy, happy, and productive adults.
Op-eds: "Call cell phone addiction what it is: smartphone autism" (San Francisco Chronicle);  "Probationary Faculty Are Teaching Your Future Doctor" (The Chronicle of Higher Education); "National Bomb Threats – from University Ambivalence to Community Investment" (Visible Magazine with Carmen Black, Amanda Calhoun, Sharon Chekijian, & Christy Olezeski) "Lead toxicity is still a problem" (CT Mirror); "I'm one of the 3% of Americans who are immunocompromised: Please consider wearing a mask" (USA Today), "Is Medicine Always the Answer for a Fever?" (Parents)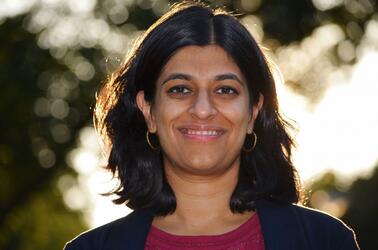 Alka V. Menon is an Assistant Professor of Sociology at Yale University, a Research Fellow at the Macmillan Center for International and Area Studies, and a member of the Council on Southeast Asian Studies. Her research examines how expertise, standards, and technology are shaped by their social contexts, with a particular focus on race and medicine. She is completing a book project on cosmetic surgery and race in the U.S. and Malaysia. Her other research projects investigate technology, trust, and accountability in the era of AI and covid-19. In particular, she is working with collaborators in computer science, biomedical engineering, and medicine to study the design and regulation of AI-supported health applications. Prior to receiving her PhD from Northwestern University, she worked in public health for the U.S. Centers for Disease Control and Prevention. Her research has been funded by the Social Science Research Council and the National Science Foundation.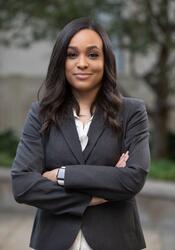 Amanda J. Calhoun, MD, MPH is a Yale Psychiatry resident in the Albert J. Solnit Integrated Adult/Child Psychiatry program. She received her BA in Spanish from Yale University and her MD and MPH from Saint Louis University. Amanda J. Calhoun currently leads the Yale Resident Spanish Initiative and is co-Vice Chair of the Diversity Council of the Yale Resident Fellow Senate.
She writes for the Connecticut Psychiatric Society newsletter (recent piece published entitled "Looking Through a Dual Lens") and AAP Council on School Health (recent piece published entitled "You want to talk about trauma? Let's talk about racism".
She has authored over 10 publications, the majority of which she is first author, and has presented abstracts and oral presentations in numerous conferences. Her research interests focus on the improvement of mental health outcomes in African/African diaspora and indigenous children as well as global mental health. She has won several research awards through APA, AACAP, and Yale Department of Psychiatry for her research projects focusing on the development and implementation of sustainable, culturally relevant, and up-scalable mental health interventions in Guatemala and Nigeria.
Op-eds: "The opioid crisis is neither a white nor an adult problem" (Psychiatric Times), "The Missing Piece to the Puzzle of Black Youth Suicide" (Psychiatric Times), "Some attendings are safer than others: navigating supervision as a Black psychiatry resident" (Psychiatric Times), "The interesection of Black youth mental health and racism" (MedPage Today), "My brother is still unvaccinated because our medical system is ableist" (Time), "Book controversy coverage is missing the mark" (The Grade), "Why white supremacy is a nefarious culprit behind the omicron variant" (Bet with Carmen Black), "How Black hair racism affects mental health care" (Stat), "OPINION: Preventing Suicide and Caring For Black Men's Mental Health The Right Way" (Bet), "Expert on mental health of Black youth" (CBS News), "Amir Locke's killing by Minneapolis police is infuriating" (The Progressive), "I'm a Black doctor. I got death threats for speaking about racism" (HuffPost), "What Has America Really Learned A Decade After Trayvon Martin's Killing?" (BET), "OpEd Project Elevates Voices of Women and Underrepresented Faculty at Yale" (Yale School of Medicine), "In the Pandemic, Racism in Medicine Jeopardizes Patient Safety" (Patient Safety Movement), "National Bomb Threats – from University Ambivalence to Community Investment" (Visible Magazine with Carmen Black, Sharon Chekijian, Ada Fenick, & Christy Olezeski), "End Police Violence Against Black Americans" (The Progressive), "Beyond awareness: The medical system needs to deeply reform its care of people with autism" (Stat), "Teen Mental Health Crisis Continues to Alarm Medical Officials" (The Washington Informer), "Slavery and racism drive a toxic double standard about breastfeeding" (The Washington Post)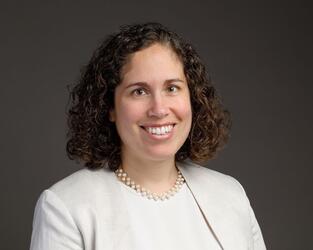 Dr. Andrea Mendiola is an Assistant Professor of Psychiatry at Yale University. She received her M.D. from Universidad Peruana Cayetano Heredia in Lima, Peru. She completed the General Adult Psychiatry Residency program at Maimonides Medical Center in Brooklyn, NY, where she was program wide chief resident. Dr. Mendiola expanded her training in Community Psychiatry at the Yale Public Psychiatry Fellowship. Later she continued her education focused on Hispanics and was the inaugural Fellow at the Hispanic Psychiatry Fellowship at Yale University. She currently works at the Hispanic Clinic at the Connecticut Mental Health Center, where she provides mental health services to a monolingual Spanish speaking population with severe mental illness. Dr. Mendiola is the Connecticut Mental Health Center Residency Site Training Director. She was recently awarded the Faculty Excellence and Diversity Initiative (FEDI). Dr. Mendiola is the Chair of the Latino Colectivo and the current Research Committee Leader at this organization. Dr. Mendiola is primarily interested in topics related to acculturation, immigration, and its impact on mental health, with a focus on education and the improvement of health systems.  
Op-ed: "How doctors can ensure their Latinx patients receive the best medical care" (KevinMD)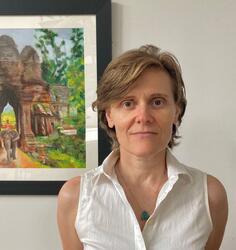 Dr. Angélique Bordey holds the rank of Professor of Neurosurgery, and Cellular & Molecular Physiology. Dr. Bordey is an active participant in teaching and training of graduate and medical students at Yale School of Medicine. Dr. Bordey is an Editor for several journals and on the advisory board of CURE epilepsy and the TSC Alliance preclinical consortium. She has served as a permanent member on several grant review committees and NIH study sections. Finally, she is a McKnight awardee and holds several federal and foundation grants as well as patents for the treatment of epilepsy.
Op-ed: "Another reason to get a COVID 19 vaccine: avoiding brain damage" (U.S. News and World Report)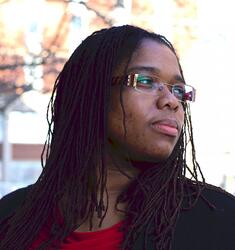 I am a native of Augusta, Georgia, and an honored second-generation graduate of the Medical College of Georgia (MCG). Ever the Francophile, I completed my undergraduate education in psychology and French studies at Concordia University in Montreal, Quebec, Canada.  I joined the Yale School of Medicine as Assistant Professor of Psychiatry in September 2019 with a primary clinical appointment at the Connecticut Mental Health Center.  There, I marry my dedication to underserved, Black and Brown populations with academic research.
My professional identity is rooted in being a fiercely proud, outspoken, family-oriented African American physician.  My teaching interests focus on unashamedly discussing racism in daily practice and within academic medicine with trainees and faculty colleagues.  My academic endeavors speak against police and security presence in general hospital medicine.  In that capacity, I was the first person in the country to highlight how most hospitals in the United States do not have a protocol for behavioral and/or psychiatric emergencies that differs from the protocol they would use for an unarmed intruder.   I further advocate for patient safety by exploring how providers' own racism and bias against mental illness can iatrogenically elicit patient distress leading to behavioral emergencies.  
Op-Eds: "We need to depolice mental illness health care - now" (Newsweek), "Apres Metal Detectors, Le Deluge?" (MedPage Today), "The next hospital crisis is coming. Let's hope the US is prepared" (Los Angeles Times), "Why white supremacy is a nefarious culprit behind the omicron variant" (Bet with Amanda Calhoun), "It's time to revisit metal detectors in school" (The Washington Post), "Marvel, can you please stop idealizing whiteness with your diversity?" (Visible Magazine), "Putting MLK's words into action to defy mental health injustices" (Bet), "We should be teaching CRT to kids - but it has to be done right" (Newsweek with Christy Olezeski), "Don't let white normativity steal the joy of Black faces leading Broadway spaces" (Visible Magazine), "America wouldn't be so sympathetic about the Great Resignation if the workers were Black" (SF Chronicle with Kathryn Tanner) "National Bomb Threats – from University Ambivalence to Community Investment" (Visible Magazine with Amanda Calhoun, Sharon Chekijian, Ada Fenick, & Christy Olezeski), "Income Caps for Student Loan Forgiveness Will Hurt Black Professionals" (Newsweek)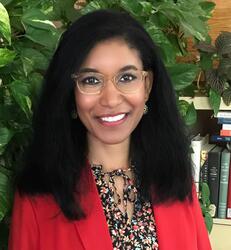 I am an historian of medicine and science at Yale University.  I hold a joint appointment in the departments of History/History of Science and Medicine, and African American Studies.  I also have a secondary appointment at Yale School of Medicine in the Program in the History of Medicine.  
My research and teaching broadly concerns topics related to slavery, healthcare, racism, and clinical practice between the 17th and 21st centuries.  My current book manuscript, To Heal and to Harm, which is under contract with Harvard University Press, traces the troubling relationship between the British slave trade and the development of modern medicine. I am a passionate educator, and the 2021 recipient of Yale's prestigious Sidonie Miskimin Clauss Prize for Teaching Excellence in the Humanities.  
As anti-racism interventions in science, medicine, and public health have increased, I have become a popular workshop leader and speaker.  I have worked with a a variety of corporations, non-profit organizations, and institutions including PBS/NOVA, the Howard Hughes Medical Institute, Mt. Sinai Morningside, and several colleges and universities.  My media appearances include the PBS/NOVA documentary, The Violence Paradox, and CNN.
I received an MA and PhD from Harvard University, an MA from Andover Newton Theological School, and a BA from Dartmouth College.
Op-ed: "Even after the Arbery conviction, Black America still has nowhere to run" (Visible Magazine)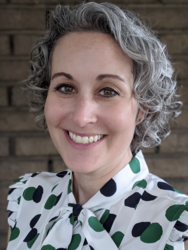 Christy Olezeski, PhD (she/her) is an Associate Professor in the Departments of Psychiatry, Pediatrics and Child Study Center. Dr. Olezeski received her PhD in clinical psychology with a specialization in child and adolescent health in 2010 and completed her postdoctoral training at Massachusetts General Hospital in 2011. Dr. Olezeski joined the faculty at Yale in 2013, and along with colleagues in the Department of Pediatrics, Endocrinology section, co-founded the Yale Pediatric Gender Program in 2014. Dr. Olezeski is currently the Director of the Yale Pediatric Gender Program which serves and supports transgender, nonbinary and genderqueer/questioning individuals 3-25 and their families. She is passionate about providing supportive, comprehensive, affirmative healthcare for youth and working with the entire family system and community to assist individuals on their gender journey. In addition to clinical care, Dr. Olezeski is passionate about education on affirmative healthcare practices for transgender and nonbinary individuals, and her research interests span the areas of gender and sexual development and trauma.
Op-eds: "//medium.com/@christy.olezeski/october-21st-is-spirit-day-stand-up-for-nonbinary-individuals-84c63407ec60">October 21st is Spirit Day. Stand up for nonbinary individuals" (Medium), "Texas takes aim at LGBTQ youth" (The Progressive Magazine), "A look at healthcare in Connecticut for the transgender and non-binary community" (Conneticut Public Radio); "Why we need the annual Transgender Day of Awareness" (Visible Magazine),"Discussion on 3rd gender marker on passports" (This Morning), "We should be teaching CRT to kids - but it has to be done right" (Newsweek with Carmen Black), "Comorbidity issues in gender diverse youth" (Psychiatric Times), "Misinformation in transgender health is harming patient care" (KevinMD), "Abbott and Paxton, don't threaten parents of trans kids and their doctors" (Houston Chronicle), "A Survival Tool in Transgender Community" (Connecticut Hit I-Team), "A survival tool in Connecticut transgender community, breast binders are in high demand: 'It is literally life-saving'" (The Hartford Courant), "An Introduction to Transgender well-being" (FindCenter), "Raising LGBTQ+ kids" (FindCenter), "National Bomb Threats – from University Ambivalence to Community Investment" (Visible Magazine with Amanda Calhoun, Sharon Chekijian, Carmen Black, Ada Fenick, & Christy Olezeski), "Biased Science: The Texas and Alabama Measures Criminalizing Medical Treatment for Transgender Children and Adolescents Rely on Inaccurate and Misleading Scientific Statements" (Child Study Center: Policy), "Denying trans youth gender-affirming care is an affront to science and medical ethics" (The Los Angeles Times)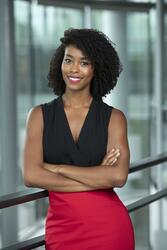 Cydney H. Dupree is an assistant professor of organizational behavior at Yale University's School of Management. A social psychologist by training, she studies stereotyping and social inequality, illuminating how stereotypes maintain inequality and how people manage stereotypes in social settings. She earned her bachelor's degree in psychology from Brown University and her doctorate in psychology and social policy from Princeton University. While at Princeton, she was the recipient of a National Science Foundation's Graduate Student Fellowship and a member of Princeton University's Joint Degree Program in Social Policy. Her work has appeared in leading general and psychological science journals, including Proceedings of the National Academy of Science, Nature Human Behavior, and Journal of Personality and Social Psychology. Her work has also appeared in several media outlets, including The Washington Post, USA Today, and NPR.
Op-ed: "Black employees will thrive with remote work" (The Hill)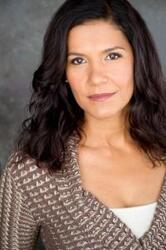 Assistant Professor Adjunct of Acting at Yale School of Drama, certified in both Knight-Thompson Speechwork® and as Associate Teacher of Fitzmaurice Voicework®. Cynthia is a seasoned actor, voice and dialect coach and member of Actors Equity Association, SAG/AFTRA. She has taught internationally and at California State University, Stanislaus, California Institute of the Arts, U.C. Santa Barbara, University of Southern California, NY Film Academy, and California State University, Los Angeles and Stanislaus State. Some voice and dialect coach credits: Orange is the New Black (Netflix), The Affair (Showtime), Today is My Birthday, El Huracan at Yale Rep; Quixote Nuevo at Denver Center and Round House, I Come from Arizona at Children's Theatre of Minneapolis, In The Heights at Phoenix Theater, AZ, & Chance Theater, CA; Shelter at Center for New Performance/CalArts, The Long Road Today at South Coast Repertory. She is the director of Equity, Diversity, and Inclusion for the Voice and Speech Trainers Association. Her areas of research include performance of Latina/o Identity and linguistic authenticity in Spanish accents. She publications include: co-editor, Scenes for Latinx Actors: Voices of the New American Theatre (Smith & Kraus), Chapter: La Voz de Shakespeare: Empowering Latinx Communities to speak, own and embody Shakespeare's texts, (published in Shakespeare and Latinidad by Carla Della Gatta).
Op-eds: "Bringing Latinx Voices to Shakespeare, with Cynthia Santos DeCure and Micha Espinosa" (Folger Shakespeare Library), "Linguistic Identity and Hollywood: Hoping Spielberg and Sorkin Got the Accents Right" (Visible Magazine), "How two women found the courage to love their true voices" (Christian Science Monitor Podcast)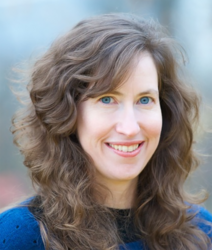 Dr. Ellen Foxman, M.D., PhD. is an Assistant Professor of Laboratory Medicine and Immunobiology at the Yale School of Medicine. Her laboratory studies antiviral defense in the human respiratory tract, focusing on innate immunity, an inborn system of protective mechanisms that guards against harmful viruses or bacteria, even when the body has never encountered the infection before. The overarching goal of this research is to improve the diagnosis, treatment, and prevention of illnesses caused by respiratory viruses.
Dr. Foxman trained in medicine and immunology at Stanford University. She became interested in respiratory viruses during her residency training in clinical pathology at Harvard's Brigham and Women's Hospital, due to the advances in testing that were beginning to reveal a previously unappreciated very high prevalence of these viruses. She later joined Dr. Akiko Iwasaki's group at Yale as a postdoctoral associate, where she demonstrated suppression of innate immune responses in the airway epithelium by cool ambient temperature. In 2016, she established her independent research group at Yale. Contributions of the Foxman Lab include defining biomarkers to track innate immune responses in the human respiratory tract, and uncovering evidence for viral interference, in which general antiviral defenses triggered by common cold viruses protect against unrelated viruses such as influenza and COVID-19.  Dr. Foxman's recognitions include the 2018 Hartwell Foundation Individual Biomedical Research Award, the 2021 ASCI Young Physician-Scientist Award, and the 2021 Rita Allen Foundation Scholars Award. 
Op-eds: "We can live with viruses - COVID isn't the first, or last, threat" (The Hill), "How to end the misinformation pandemic" (KevinMD), "Strategic Masking Is the New Health Trend We Need" (US News and World Report)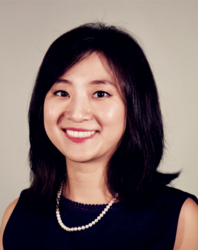 Emma Zang is an Assistant Professor of Sociology and Biostatistics at Yale University. She received her Ph.D. in Public Policy in 2019 and MA in Economics in 2017, both from Duke University. As a demographer, her research interests lie at the intersection of health, family, and inequality. Her work aims to improve the understanding of 1) how early-life conditions affect later-life health outcomes; 2) social stratification and health; 3) spillover effects within the household exploiting policy changes. She is also interested in developing and evaluating statistical methods to model trajectories and life transitions in order to better understand how demographic and socioeconomic inequalities shape the health and well-being of individuals from life course perspectives. Her work has appeared in journals such as the American Journal of Sociology, Demography, Journal of Marriage and Family, International Journal of Epidemiology, and JAMA Internal Medicine. Her research has been widely covered by major media outlets in the United States, China, South Korea, India, and Singapore.
Op-eds: "Remote work might solve the family care crisis for immigrants" (The Hill), "Remote work is a saving grace — and can increase productivity" (The Hill), "Building Corporate Culture is Not an Excuse to Push Back Remote Work" (Visible Magazine)
Dr. Farinaz Seifi is sub-specialized in minimally invasive gynecologic surgeries. Dr.Seifi completed the OBGYN residency at Icahn school of Medicine at Mount Sinai, New York, then she completed her fellowship in Minimally Invasive Gynecologic Surgeries (MIGS) at Yale school of Medicine.
She was trained in advanced laparoscopic and robotic surgeries to be able to perform the complex gynecologic cases including large fibroids, stage IV endometriosis, chronic pelvic pain, patients with large BMI and multiple prior surgeries in minimally invasive fashion. She is board certified in OB/GYN, a Diplomate of American Board of Obstetrics and Gynecology (ABOG), and a Fellow of American Congress of Obstetricians and Gynecologists (FACOG).
After her fellowship, she joined the Department of Obstetrics, Gynecology and Reproductive Sciences, the Division of Gynecologic Specialties at Yale School of Medicine .
Dr. Seifi is passionate about the value of laparoscopic and robotic gynecologic surgeries for the patients as it provides better outcome, faster recovery and improves the quality of post operative life for the patients.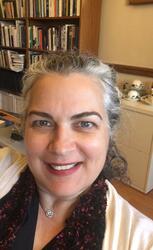 Jessica Brantley studies cultures of reading as they are preserved in medieval manuscripts. Her interests range widely from premodern to postmodern media, including topics such as shifting relations between text and image, the role of orality in literate practice, and the changing technologies of the book. 
She is the author of numerous prize-winning articles and books, from Reading in the Wilderness (Chicago 2007), which explores the format of a late-medieval miscellany to reveal surprising connections between the reading of a meditative lyric and the performance of civic drama; to Medieval Manuscripts and Literary Forms (forthcoming, Penn 2022), an introduction to manuscript study that uses the artifacts themselves to prompt questions about some of the largest categories of literary interpretation: authorship, language, mediation, performance. Her current project is a long-term study of the place of the book of hours—the most popular book of the Middle Ages—in literary history.
She earned a BA from Harvard, an M.Phil. from Cambridge, and a PhD from UCLA. She is currently Professor and Chair in the English Department at Yale.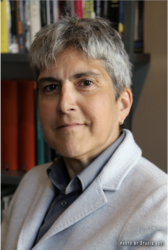 Professor Tanner joined the Yale Divinity School faculty in 2010 after teaching at the University of Chicago Divinity School for fifteen years and in Yale's Department of Religious Studies for ten. Her research relates the history of Christian thought to contemporary issues of theological concern using social, cultural, and feminist theory. She is the author of God and Creation in Christian Theology: Tyranny or Empowerment? (Blackwell, 1988); The Politics of God: Christian Theologies and Social Justice (Fortress, 1992); Theories of Culture: A New Agenda for Theology (Fortress, 1997); Jesus, Humanity and the Trinity: A Brief Systematic Theology (Fortress, 2001); Economy of Grace (Fortress, 2005); Christ the Key (Cambridge, 2010); and scores of scholarly articles and chapters in books that include The Oxford Handbook of Systematic Theology, which she edited with John Webster and Iain Torrance. She serves on the editorial boards of Modern Theology, International Journal of Systematic Theology, and Scottish Journal of Theology, and is a former coeditor of the Journal of Religion. Active in many professional societies, Professor Tanner is a past president of the American Theological Society, the oldest theological society in the United States. For eight years she has been a member of the Theology Committee that advises the Episcopal Church's House of Bishops. In the academic year 2010–2011, she has a Luce Fellowship and will be on leave researching financial markets and the critical perspectives that Christian theology can bring to bear on them.
Op-eds: "The Protestant work ethic doesn't demand devotion to your job" (Boston Globe), "America wouldn't be so sympathetic about the Great Resignation if the workers were Black" (SF Chronicle with Carmen Black)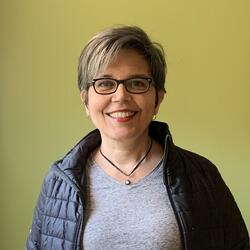 Maria Piñango received her PhD in Linguistics and Cognitive Science from Brandeis University. Since 1999, she has been on faculty in the Department of Linguistics and the Cognitive Science program at Yale University, where she serves as director of the Language and Brain Lab. Since 2000 she has been a member of the faculty of Yale's Interdepartmental Neuroscience program. She also serves as Associate Editor for Frontiers in Artificial Intelligence, section Language and Computation. 
The objective of Piñango's research is to uncover the architecture of the neurocognitive system of language that supports the experience of meaning in the human mind. Her research asks the questions: What are word meanings? How can they be in the mind  and yet about the world?  What mechanisms allow us to combine word meanings to create other meanings, as we speak and hear language? Why do people vary in how they extract meaning from language? What structures of the mind and of the brain support this constant, universal yet diverse process of meaning generation? To answer these questions Piñango's lab studies meaning comprehension including the  conceptual and memory systems that supports it in neurotypical adults and children, and using a variety of approaches; from strictly behavioral (questionnaires, self-paced reading, eye-tracking) to electrophysiological (ERP), and  to neuroimaging (fMRI) and focal lesions (Aphasia).  Her research domain thus lies at the crossroads of linguistics, psychology, neurology and neuroscience.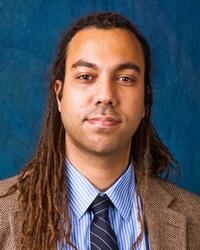 Michael Murrell is currently and associate professor in Biomedical Engineering and Physics.  He runs the Laboratory of Living Matter at the Yale West Campus.  He earned his undergraduate degree at Johns Hopkins University and his graduate degree at MIT.  For his postdoctoral fellowship, he had a joint position at the University of Chicago Institute for Biophysical Dynamics and the Institute Curie in Paris, France.  Michael's research focuses on understanding the physics of living systems, and on engineering novel biologically-inspired materials.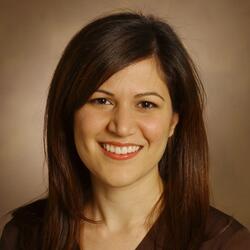 Mahnoosh (Mona) Sharifi, MD, MPH is a general pediatrician and health services researcher in the Section of General Pediatrics. She completed residency in the Boston Combined Residency Program in Pediatrics and fellowship in the Harvard Pediatric Health Services Research Fellowship Program, through which she obtained her MPH at the Harvard School of Public Health. Her research is focused on improving decision-making in pediatric primary care to promote health behavior change, prevent chronic disease, and reduce health disparities. Specifically, Mona studies the effectiveness, cost-effectiveness, and implementation of novel primary care based interventions for childhood obesity and tobacco smoke exposure that leverage decision support delivered to clinicians via the electronic health record and to patients and families via remote and mobile technologies. She joined the faculty in 2016.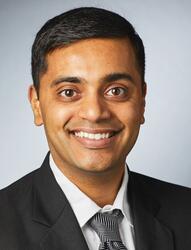 Nikhil Malvankar is an associate professor of Molecular Biophysics and Biochemistry at MIcrobial Sciences Institute. He is leading an interdisciplinary team to develop and apply novel technologies to define the mechanisms by which microbes electrically interact with and manipulate their environment, with the ultimate goal of engineering these interactions to control microbial pathophysiology and ecology. His lab has discovered that bacteria use hair-like filaments as highly efficient wires. Nikhil has received the Blavatnik Award for Innovation and Camille Dreyfus Teacher-Scholar Award in 2021, NSF CAREER Award in 2018, NIH Director's New Innovator Award and Hartwell Foundation Individual Biomedical Research Award in 2017, Charles H. Hood Foundation Child Health Research Award in 2016 and the Burroughs Wellcome Fund Career Award at the Scientific Interface in 2014. Nikhil is particularly interested in communicating with researchers from diverse disciplines.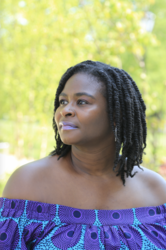 Dr. Harris studies carnivore ecology, behavior, and conservation. As an avid nature-lover, her most transformative experience stemmed from witnessing lions hunt in Kenya as a youth growing up in Philadelphia. In the work of her Applied Wildlife Ecology (AWE) Lab, she aims to facilitate exposure, broaden participation in who has agency and contributes to knowledge production, and stimulate an awe for the natural world. She completed degrees at Virginia Tech, University of Montana, and North Carolina State University as well postdoctoral training at UC Berkeley and WWF in Switzerland. She joined the faculty this year in Yale's School of the Environment as an Associate Professor. Her work spans the globe and ecosystems including urban environments, the tropics and African protected areas. Ultimately, she strives to be a socially-relevant ecologist by implementing inclusive scholarship that contributes to promoting wildlife persistence and coexistence. 
Op-ed: "Cities Build Better Bioligists" (Scientific America), "How Culturally Significant Mammals Tell the Story of Social Ascension for Black Americans" (Scientific America)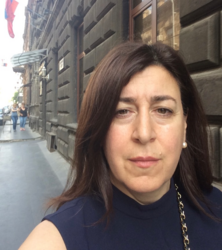 Dr. Chekijian joined the Yale School of Medicine faculty in 2007 where she works full time as an Assistant Professor in the Department of Emergency Medicine. She is faculty member in the Section of Global Health and International Emergency Medicine as well as in the Section of Administration. She has served as the inaugural Medical Director of patient experience since 2011. She is also the Medical Director of the Physician Assistant and Nurse Practitioner group in the Department of Emergency Medicine. Dr. Chekijian is a seasoned educator and is the founding Medical Director of the APP residency program which admitted its 1st cohort in 2015. She completed the Yale Medical Education Fellowship in 2014.
Her research interests lie in global emergency medicine and include emergency care systems' development in low and middle-income countries, unintentional injury prevention in low and middle-income countries, as well as stroke and cardiac care in low and middle-income countries. Dr. Chekijian has led and participated in projects in the Republic of Armenia, Uganda, and Iraq. She has consulted for the World Bank and the US Department of State. She is an active member of the Stroke Initiative Advisory Task-Force for Armenia (SIATA). Dr. Chekijian was awarded a Fulbright in 2020 for her work to improve emergency care in Armenia by the establishment of a new emergency medicine residency program in cooperation with the National Institutes of Health of Armenia and supported from a research standpoint by the School of Public Health at the American University of Armenia. She is deeply committed to patient experience, communication and humanism in medicine. Dr. Chekijian co-produced a film that addresses human rights as it relates to the Armenian Genocide of 1915 under the working title "The Hidden Map" that premiered at the Toronto Pomegranate Film Festival in 2019.
Op-eds: "Overflowing Emergency Departments Highlight U.S. Medicine's House of Cards" (U.S. News & World Report), Emergency departments a frayed network for behavioral, mental health (U.S. News & World Report), "National Bomb Threats – from University Ambivalence to Community Investment" (Visible Magazine with Carmen Black, Amanda Calhoun, Ada Fenick, & Christy Olezeski)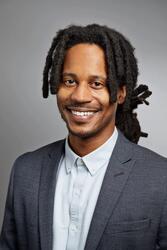 Skyler Jackson, PhD, (he/him) is a psychologist, diversity consultant, and award-winning scientist. As a member of the research faculty within the Social and Behavioral Sciences Department at the Yale School of Public Health, his research focuses on the ways individuals' social identities (e.g., race, gender, sexual orientation) intersect and shape their everyday lives. Relying of a broad range of methodological approaches, Dr. Jackson's current projects examine complex, understudied manifestations of stigma across multiple marginalized populations, including (a) intersectional stress among individuals holding multiple marginalized identities (e.g., LGBTQ people of color, Black women), (b) border identity stress among populations holding identities that defy binary categorization (e.g., multiracial individuals, bisexual/pansexual individuals, nonbinary individuals), and (c) the unique social and health consequences of racial dehumanization. 
As a human relations expert with 20+ years of experience, Dr. Jackson has designed and implemented successful diversity trainings and dialogues in collaboration with or on behalf of esteemed educational institutions, prominent social justice organizations, and progressive cultural institutions, including the National Conference for Community & Justice, the Smithsonian Institution, Museum of Tolerance, BTSA Teacher Induction Program, Wesleyan University, National Gay & Lesbian Task Force, Rady Hospital, JONES, Cornerstone Theatre Company, Stanford University, Getty Museum, Billboard, and A.K. Rice Institute for the Study of Social Systems. Dr. Jackson previously served as the Associate Executive Director of ENCOMPASS, a California-based organization working to reduce prejudice and intergroup conflict among teens. Based on this pioneering work, he was awarded the American Psychological Association's prestigious Citizen Psychologist Presidential Citation in 2018.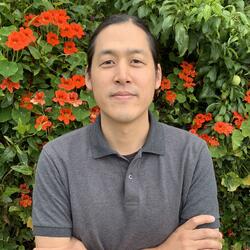 Theodore Kim is an Associate Professor in Computer Science at Yale University, where he investigates biomechanical solids, fluid dynamics, and selected topics in geometry. Previously, he was a Senior Research Scientist at Pixar Animation Studios. He has co-authored over 45 peer-reviewed technical publications, served on over 40 conference program committees, and was the Program Chair of the Symposium on Computer Animation in 2013.
He received a PhD from the University of North Carolina in 2006, and a BS from Cornell University in 2001, both in Computer Science. He is the recipient of the NSF CAREER Award, multiple Best Paper awards, and a Scientific and Technical Academy Award (SciTech Oscar). His algorithms have appeared in over 20 films, and he has screen credits for Cars 3, Coco, Incredibles 2, and Toy Story 4. His first (uncredited) work appeared on-screen on the Sorting Hat in Harry Potter and the Sorcerer's Stone.
Op-eds: "AI flaws could make your next car racist" (Los Angeles Times), "Bomani Jones Podcast" (ESPN Podcast), "Racism in our curriculums isn't limited to history. It's in math, too." (U.S. News & World Report), "Amazon's warehouse workers unionized. Its tech workers should, too" (SF Chronicle)
Contact Us
The Yale Women Faculty Forum
205 Whitney Avenue, Suite 301B
New Haven, CT 06511
(203) 436-2978
wff@yale.edu