Our Fellows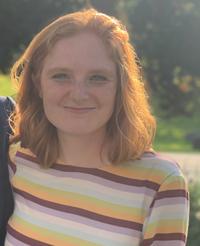 Talia Boylan
Talia Boylan is a second-year graduate student in the Department of Classics. She received a B.A. in classics from Harvard College, where she wrote her senior honors thesis on Seamus Heaney's translation of Aeneid VI. Thereafter, she completed the MSt course at Oxford in classical languages and literature. Her master's dissertation addressed the reception of Eustathius' commentaries on Homer in the writings of Angelo Poliziano, a fifteenth-century Italian humanist. Talia's research interests include the history of classical scholarship, Latin and Greek historiography, and classical reception in twentieth-century English poetry.
She is currently conducting archival research on the twenty-seven women who received PhDs in classics from Yale in the fifty-year period following the admission of women to the Graduate School in 1892. She intends to share her findings with the broader community by creating a Story Map that charts the journeys made by the aforementioned twenty-seven women classicists before and after their doctoral work at Yale.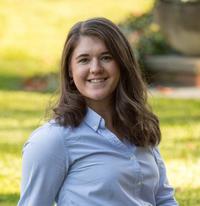 Annabelle Hutchinson
Annabelle Hutchinson is a PhD Candidate in the Department of Political Science at Yale University. Her work focuses on gender, class, and racial  inequality in American politics.
Annabelle's dissertation and WFF Fellow's Project asks a controversial question: What happens when men's long standing social and economic power is threatened? In light of women's phenomenal economic and social progress in the United States over the last century, this project seeks to understand if there has been a sexist backlash in response to relatively poor economic conditions for some men and the changing economic and social power of men relative to women.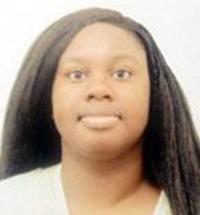 Daniella Posy 
Daniella Posy received a B.A in Urban Studies as well as a B.A in Film and Media Studies from Queens College. She has a M.A. in American Studies from Yale. She is interested in issues of race, gender, and sexuality. In particular, she is interested in black female performance in the 20th and 21st century.
Her current project is centered around Gladys Bentley, a queer black blues performer, who entertained audiences in New York City's nightclubs between the late 1920s and the mid-1940s.  The project examines the way Bentley was discussed in the black press and the ways that major periodicals addressed issues of race, gender, and sexuality in the postwar period. 
Where to Find Us
The Yale Women Faculty Forum
205 Whitney Avenue, Suite 301B
New Haven, CT 06511
wff@yale.edu
Subscribe
To manage your subscription to our newsletter, please follow this link.  You will need your NetID.