Chair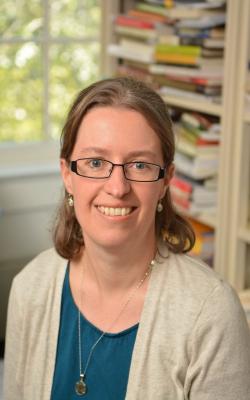 Claire Bowern is Professor of Linguistics. She graduated from the Australian National University with a joint degree in Classics and Linguistics, with Honors and a University Medal in linguistics for a thesis on the historical relationships of a group of Australian Aboriginal languages. Her 2004 PhD from Harvard continued work in historical linguistics and the documentation of endangered languages. After four years as an Assistant Professor at Rice University, she joined Yale's Linguistics Department in 2008. She is past Chair of the Linguistic Society of America's Ethics Committee. She is an Associate Editor at Diachronica, Editor of Routledge's Historical Linguistics monograph series, and a past associate editor at Language. She is a former NSF Career award winner and 2014 winner of the Linguistic Society of America's Ken Hale Prize for contributions to language documentation. Her research concentrates on the ways in which languages change over time, studied from anthropological/ethnographic and computational perspectives.
Where to Find Us
The Yale Women Faculty Forum
205 Whitney Avenue, Suite 301B
New Haven, CT 06511
wff@yale.edu
Subscribe
To manage your subscription to our newsletter, please follow this link.  You will need your NetID.