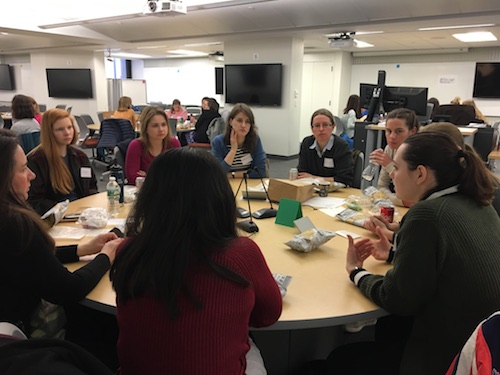 On March 29th, 2018, we had over 100 women faculty, postdoctoral fellows, and graduate students gather for our annual WFF/WISAY Women in Science Luncheon.
Groups of faculty and trainees gathered at the Medical School and on Main Campus to discuss career development, cultivating leadership, and work-life balance. We look forward to this event every year as an opportunity to bring female scientists together to ask questions and to share stories and advice. 
We look forward to partnering WISAY again next year to host the luncheon!