Tuesday, September 27, 2022
The WFF Fall Reception will be held on October 25th, 2022* from 4-6pm in the Humanities Quadrangle, Main Courtyard. Please RSVP to this event.
Join us to renew our ties, meet new colleagues, discuss ongoing work, and honor this year's Wasserman Award winner - Prof. Akiko Iwasaki. We look forward to seeing you there!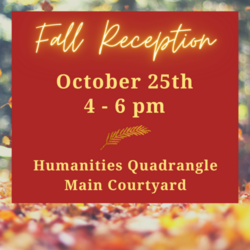 * please note, our earlier communication indicated Oct. 4 which overlaps with Yom Kippur. The new and correct date is Oct 25. Apologies for the confusion.