2023-2024 Public Voices Fellowship Applications Complete
Our '23-'24 Public Voices Fellowship is now complete.  The year long program includes four convenings, a nationally acclaimed curriculum, individual journalist mentors and a nationwide peer network.  This year's Public Voice Fellows will help to celebrate the Yale Women Faculty Forum's 10th cohort collaborating with the OpEd Project.   Look for next year's application cycle, 2024-2025, in the Spring.
Convening Dates:
All participants are expected to make every effort to attend all four quarterly sessions throughout the fellowship year:
KNOWLEDGE:  September 20, 21, & 22, 2023 (zoom, 10 am to 1:30 pm)
CONNECTION: November 3, 2023 (in person, location TBD, 10 am to 5 pm)
CONTAGION: February 8 & 9, 2024 (zoom, 10 am to 1:30 pm)
LEGACY: April 5, 2024 (in person, location TBD, 10 am to 5 pm.)
External link:   https://www.theopedproject.org/
Our '22-'23 Public Voices Fellowship cohort includes 20 faculty members from across the university.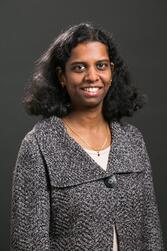 I am faculty at the Yale School of Medicine. I am a clinician and educator so seeing patients and teaching are my primary roles. I practice both primary care and psychiatry in the outpatient setting. My faculty appointment is with psychiatry with a secondary appointment in general internal medicine. My practice locations in New Haven are the Connecticut Mental Health Center (CMHC) and New Haven Primary Care Consortium (NHPCC). I am the medical director of the adult Yale Refugee Clinic where we provide initial health screenings for all newly arrived refugees in the New Haven area and establish them in care. I am also the medical director of the Wellness Center, a primary care clinic at CMHC that serves patients with serious mental illness. My clinical and academic interest is in integration of medical and psychiatric care for vulnerable populations. I have published two clinical reference books on my populations of interest - refugees and people with serious mental illness. I am involved at national organizations for refugee health as well as integration of medicine and psychiatry. I am very interested in making public my voice on issues related to health of refugees as well as those with serious mental illness like schizophrenia.My goal is to raise public awareness of issues in which I have expertise and there is limited understanding among lay people. As an immigrant who spent my childhood in India, I like to bring the cultural perspective to my work and public voice. I want to work with mentors who can hone my writing skills to effectively deliver messages to the public.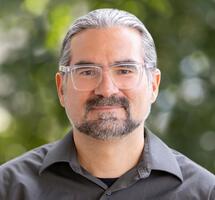 I was born and raised in Puerto Rico. I did my undergraduate studies at Cornell University where I majored in Physics. I then conducted my graduate studies in astronomy at Harvard University. After that, I held two postdoctoral positions before joining the faculty at Yale in 2008: one at Caltech, and the second one at the American Museum of Natural History in New York, as an NSF Astronomy and Astrophysics postdoctoral fellowship.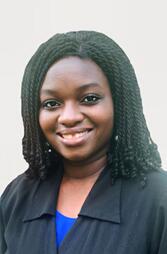 Bubu Banini, MD, PhD, is Assistant Professor of Medicine (Digestive Diseases) at Yale School of Medicine (Connecticut), where she also serves as Translational Research Director of the Metabolic Health and Weight Management Program. Dr. Banini received her undergraduate degree in Chemistry and Biology at Swarthmore College (Pennsylvania), during which she spent time at Oxford University (United Kingdom) on an Honors Study Abroad program. She then received a combined MD/PhD from Thomas Jefferson University (Pennsylvania), and completed internship, residency and chief residency in Internal Medicine at Montefiore Medical Center and Montefiore New Rochelle Hospital (New York). This was followed by postdoctoral research fellowship in hepatology at Mayo Clinic (Minnesota), and then an NIH-sponsored T32 Research/Clinical fellowship in gastroenterology, hepatology and nutrition at Virginia Commonwealth University (Virginia), where she stayed on to complete Transplant Hepatology fellowship. Dr. Banini has special interest in obesity and fatty liver disease; her research interests are in the pathophysiology and treatment of steatohepatitis in the context of alcohol associated liver disease and nonalcoholic fatty liver disease. She has received several awards for academic and non-academic endeavors, most recently from the American Gastroenterology Association and the American College of Gastroenterology for leadership development and promise as a physician scientist.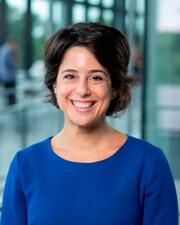 Teresa Chahine is a senior lecturer in social entrepreneurship at Yale School of Management and Yale School of Public Health. She is the author of Social Entrepreneurship: Building Impact Step by Step. Teresa comes from Lebanon, where she helped launch Alfanar venture philanthropy, providing tailored financing and critical management support to social enterprises serving marginalized populations through education and job creation for youth and women. When she is not teaching and mentoring she enjoys spending time in nature, on her couch, and in her kitchen finding different ways to combine oats and chocolate and nut butters.
OpEds: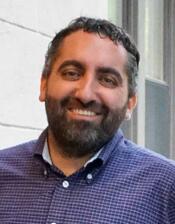 I am an Economic Historian with interest in Economic Theory and Industrial Organization. I received a PhD in Economics at Northwestern University in 2014. My thesis was centered on traditional irrigation communities in Murcia, Spain. I am interested in water allocation and agricultural communities. My most recent work studies historical inequality and social mobility, on both sides of the Atlantic.
OpEds: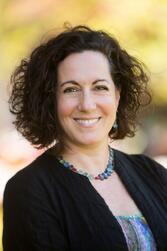 Jeannette Ickovics is the Samuel and Liselotte Herman Professor of Social and Behavioral Sciences and Professor of Psychology at Yale University. She served as Dean of Faculty at Yale-NUS College in Singapore (2018-2021). Dr. Ickovics was Founding Director of Social and Behavioral Sciences at the Yale School of Public Health and Founding Director of CARE: Community Alliance for Research and Engagement. Dr. Ickovics' research investigates the interplay of complex biomedical, behavioral, social and psychological factors that influence individual and community health. She uses this lens to examine challenges faced by those often marginalized by the healthcare system and society. She has expertise in maternal and child health (including development of an innovative model of group prenatal care resulting in salutogenic outcomes for mothers and babies), chronic disease prevention, and new work on climate resilience, health and health equity. Her clinical- and community-engaged research has been supported by >$40 million in grants from the NIH, CDC, and private foundations. Together with colleagues and students, she is author of >220 peer-reviewed articles. Dr. Ickovics is an elected member of the Academy of Behavioral Medicine Research and is recipient of awards and recognition, including the Strickland-Daniel Mentoring Award from the American Psychological Association.
OpEds: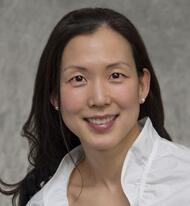 Christine J. Ko, MD is a Professor of Dermatology and Pathology at Yale University. She is board certified in dermatology with a specialty certificate in dermatopathology. Her academic research interests include squamous cell carcinoma and keratoacanthoma as well as clinicopathologic correlation of skin disease. Dr. Ko received her AB at Princeton University and MD from New York University School of Medicine. She completed her internship in internal medicine at UCLA, her dermatology residency at University of California, Irvine, and her dermatopathology fellowship at UCLA. She is passionate about improving diagnosis and has published numerous articles and chapters in dermatology and dermatopathology and is the creative mind behind Dermatology: Visual Recognition and Case Reviews and Dermatopathology: Diagnosis by First Impression. As an authority in dermatology, she has written chapters on the skin for Goldman-Cecil Medicine, Brenner and Rector's The Kidney, and Braunwald's Heart Disease. Her first book for the general audience, How to Improve Doctor-Patient Connection: Using Psychology to Optimize Healthcare Interactions, was inspired and driven by her own experience as the mother of a patient whose condition went undiagnosed for longer than it should have. She continues to be interested in diagnosis and doctor-patient connection; she recently started a free podcast to address the importance of seeing, hearing, and feeling during healthcare interactions. She is also working on an app to gamify visual recognition of skin cancer, for medical students and patients. As a lover of books and the written word, she has also been working on a picture book for children, in which the narrator has cochlear implants and shares with his mother how to turn sound off and on.
OpEds:
As a cultural anthropologist, I ethnographically explore emerging moral landscapes for post-imperial and post-colonial reckoning in East Asia today as contemporary generations wrestle with Japan's history of settler colonialism, forced migration, and slavery. Driven by a concern with persistent tensions in the region deriving from the lack of reckoning with Japanese imperial violence, I ask how descendants of perpetrators and victims establish new relations today despite and because of what remains unaccounted for. My first book explores these questions within a burgeoning economic sphere in Northeast China, while my second and current book project within a transnational legal sphere. My book, "Inheritance of Loss: China, Japan, and the Political Economy of Redemption after Empire," explores how the introduction of the market-oriented economy in China created new dynamics concerning the contested yet under-explored past for both Chinese and Japanese. I elucidate a mechanism of intergenerational transmission that I call political economy of redemption, where moral economy of seeking redemption for the unaccounted-for past is inexorably linked to the formal economy of exports, consumption, and the citywide pursuit of middle-class dreams. My book-in-progress, "Post-imperial Reckoning: Law, Redress, Reconciliation, and the Unmaking of Empire," examines how the transnational legal redress movement in East Asia is reshaping the moral and legal landscape for reckoning with Japanese imperial violence and explores the stakes for current generations in accounting for distant, yet still alive, pasts.
Meredithe McNamara, MD MS is a board-certified adolescent medicine physician and an Assistant Professor at the Yale School of Medicine. She provides clinical care for youth aged 11-25 at various sites in New Haven County. She oversees training for medical students and pediatrics residents in adolescent health. In her clinical and academic work, she strives to uphold principles of Positive Youth Development, which describes a constructive approach that engages youth in their communities, schools, and families, enhances and builds upon their strengths; and promotes positive health outcomes by providing opportunities, fostering positive relationships, and supporting self-efficacy. As such, she has worked to build youth-friendly health systems by developing curricula in adolescent medicine in the US and Uganda. She has also produced evidence-based reports that challenge science denialism in legal bans of gender-affirming healthcare. She is expanding these policy interventions into reproductive health and school safety.
OpEds: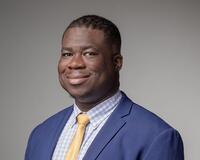 Dr. Michael O. Mensah, MD, MPH is a board certified psychiatrist, National Clinician Scholar and PhD student at Yale University. His research and writing investigate health equity—including healthcare workforce disparities and response to mental crisis. He is co-editor of the racism and mental health equity column for Psychiatric Services, and his work has appeared in the New England Journal of Medicine, JAMA, Academic Psychiatry, Psychiatric Services and Scientific American Magazine. He earned his AB from Princeton, his MPH in Health Policy from Harvard as a Center for Public Leadership fellow, and his MD from the University of California, San Francisco, where he co-founded its White Coats for Black Lives chapter. He trained at UCLA as Chief Resident, co-founded their Minority Housestaff Organization, and was elected to the American Psychiatric Assoication's Board as Resident Fellow Member Trustee.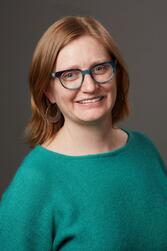 Rebecca (Becca) Miller, Ph.D., is a licensed clinical psychologist and Associate Professor at the Yale School of Medicine, Department of Psychiatry, New Haven CT, USA. She received her MA and PhD in Clinical Psychology from Long Island University, Brooklyn, and her BA from Barnard College. She serves as Director of Peer Support at Connecticut Mental Health Center in New Haven, using her lived experience with mental illness to inform her work. Her publications and other scholarship have focused on peer support for persons diagnosed with serious mental illnesses, person-centered and recovery-oriented approaches, alternative experiential approaches to clinical training programs, and deprescribing in psychiatry. She recently co-authored the book, Deprescribing in Psychiatry, published by Oxford University Press. Becca was diagnosed with Young Onset Parkinson's Disease, at age 39 when her daughter was 9 months old, and after living with symptoms undiagnosed for 10 years prior. She has served as a delegate and spoken on YOPD and parenting at the World Parkinson Congress in Portland, OR and Kyoto, Japan. She finds it delightfully ironic that she discovered snails were her totem animal 20 years before diagnosis with YOPD. She currently lives in New Haven with her now 9-year-old daughter.
OpEds: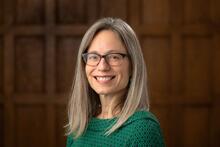 Kathryn Miller-Jensen is an Associate Professor of Biomedical Engineering and Molecular, Cellular, and Developmental Biology at Yale University. Her research is in the emerging field of systems immunology, in which she uses quantitative and computational methods inspired from engineering to study the complex regulatory mechanisms of the immune system. Her lab focuses on cells of the innate immune system and their many roles in health and disease, from fighting infections to aiding in wound healing. Recently, her lab has explored the role of innate immune cells in controlling tumor growth and regression, specifically in melanoma. Dr. Miller-Jensen's research is supported by the U.S. National Institutes of Health and the Cancer Research Institute. She received a U.S. National Science Foundation Faculty Early CAREER Development Award. She also received a NIH National Research Service Award to support her postdoctoral fellowship at the University of California at Berkeley. She holds a Ph.D. in Chemical Engineering from the Massachusetts Institute of Technology and a B.A. in Engineering Sciences from Dartmouth College.
OpEds: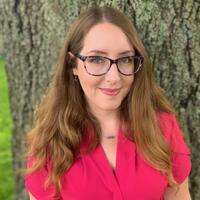 Kelly O'Donnell is a historian of medicine, gender, and health politics in the modern United States. She received her PhD in the Program in the History of Science and Medicine at Yale, where her dissertation examined the history of feminist health activism through the career of journalist and National Women's Health Network co-founder Barbara Seaman. She is currently completing a book drawn from this work, centered on the 1970 Congressional hearings on the safety of the birth control pill. She has also written extensively on the history of abortion. Before returning to academia, she worked for a year after graduate school in women's health advocacy. At Yale, she teaches history seminars on health activism, medical technologies, and gender and medicine, as well as the lecture course, Reproductive Health and Medicine in the U.S.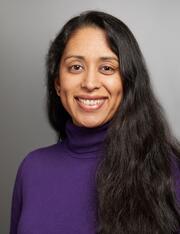 Sheela Shenoi is an Associate Professor of Medicine in the Section of Infectious Diseases and Associate Director of the Office of Global Health at Yale University School of Medicine. She conducts clinical research on HIV/AIDS and tuberculosis with a focus on resource-limited settings including the US, Malaysia, Ukraine, and South Africa. She evaluates strategies to improve diagnosis, linkage and retention in care, in prison settings and using community-based approaches to facilitate implementation. She prioritizes prevention strategies and integration of HIV and TB services.
OpEds: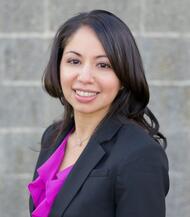 Michelle Alejandra Silva is a licensed clinical psychologist and Associate Professor in the Department of Psychiatry at the Yale University School of Medicine. She is also Director of the Connecticut Latino Behavioral Health System, an academic-community partnership designed to expand access to behavioral health services for the monolingual Spanish speaking community of greater New Haven. Dr. Silva's work bridges practice, education, and clinical research, and she engages in multidisciplinary collaborations designed to promote health equity among vulnerable and underserved communities. She provides outpatient clinical services to children, adolescents and adults, conducts psychological evaluations for asylum seekers, and supervises health professional students providing psychoeducational interventions through the Behavioral Health Department at the Yale HAVEN Free Clinic. Her areas of professional interest include immigration and trauma; community-based mental health promotion for immigrant and refugee populations; and the role of social justice and advocacy in professional training and practice.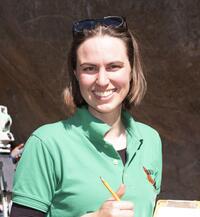 Jessica Thompson is PI of the Yale Paleoarchaeology Laboratory in the Department of Anthropology. She conducts human origins research primarily using the tools of archaeology to understand ancient human and human ancestral behavior. Since 2016 she has led the Malawi Ancient Lifeways and Peoples Project, and from 2009-2016 she led the Malawi Earlier-Middle Stone Age Project. Her areas of expertise include understanding early human ancestral diets and the evolution of modern human behavior in Africa, primarily through the remains of animal bones found at archaeological sites. She is invested in understanding the origins of human transformation of environments, and the recursive impacts of environments on humans, as a key aspect of our evolution. Identifying as a female field site director and mother, she aims to promote the visibility of scientists as people, and women as field leaders. She further seeks to highlight how meaningful community engagement and unconventional research models can lead to more inclusive, ethical, and globally-aware projects.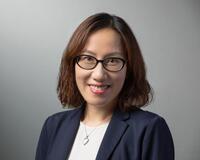 Eunice Yuen, MD PhD is an Assistant Professor of Psychiatry at Yale School of Medicine, a Child and Adolescent Psychiatrist at Yale New Haven Hospital and Parent and Family Development Program at Yale Child Study Center. Her clinical and research training in children's mental health covers from basic science on genetics and neurobiology to community-based advocacy, education, and intervention. Dr. Yuen grew up in Hong Kong, moved to the US in her late teens, and is now the mother of two Asian American children. Her unique background ignites her academic interest in Asian American mental health and the cross-cultural challenges faced by Asian-American child-parent dyads. Dr. Yuen is the Founder and Director of Compassionate Home, Action Together (CHATogether). She leads a group of talented Yale affiliates to use drama vignettes as educational tools to promote emotional wellness in Asian-American children, young adults, and parents. Working with filmmaker in Hong Kong, Eunice co-established multi-site digital storytelling program in school-aged children to advocate intercultural empathy through film exchange. She is delighted to join the Public Voices Fellowship with the mission to uplift the voices of Asian American children and families.
OpEds: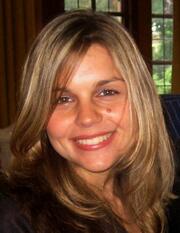 Dr. Jastreboff is a physician-scientist endocrinologist and an international leader in research and clinical application of anti-obesity pharmacotherapeutics. Her work has included working to develop the 2016 AACE/ACE Obesity Clinical Practice Guidelines, serving on the Board of Directors for the American Board of Obesity Medicine (ABOM), educating the next generation of Obesity Medicine physicians by teaching annually at highly-respected obesity treatment courses at Harvard/Dartmouth, Columbia/Cornell, as well as selected international courses, and conducting cutting-edge clinical-translational obesity research. Her research includes both large, multi-center clinical outcomes trials using novel anti-obesity pharmacotherapeutics as well as neuroimaging studies (fMRI/PET) examining the neurobiology underlying obesity and the mechanisms of anti-obesity medications. Her research is supported by the NIH (R01s), foundations, and industry-funded multi-center clinical trials. Recently, she served as the lead author for the NEJM manuscript reporting 22.5% weight reduction with the novel GIP/GLP-1 receptor agonist, tirzepatide, in individuals with obesity. Dr. Jastreboff is an Associate Professor at Yale School of Medicine, board certified in adult Endocrinology, Pediatric Endocrinology, and Obesity Medicine. Locally, she serves as the Director of Weight Management and Obesity Prevention at the Yale Stress Center and co-Director of the Yale Center for Weight Management.
OpEds: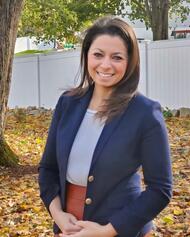 Christina Cipriano, Ph.D., is an Assistant Professor at the Yale Child Study Center and Director of Research at the Yale Center for Emotional Intelligence. Dr. Cipriano's research focus is the systematic examination of social and emotional learning (SEL) assessment and intervention with marginalized populations. A national expert in SEL, Dr. Cipriano is the PI and Director of numerous major federal and foundation grants supporting the development and validation of novel SEL assessments, classroom observation practices, and SEL evaluation and efficacy trials. She has published more than 65 papers, commentaries, and reports, spanning top tier peer-reviewed journals, and media outlets including The Washington Post, Education Week, The Greater Good Science Center, and Edsurge. Dr. Cipriano received her Ph.D. in Applied Developmental and Educational Psychology from Boston College, her Ed.M. from the Harvard Graduate School of Education and undergraduate degree from Hofstra University, and currently serves on the Professional Advisory Board of the National Center for Learning Disabilities, Teachstone, and Transforming Education. Chris is a Jack Kent Cooke Scholar and the mother of four beautiful children who inspire her every day to take the moon and make it shine for everyone. Learn more @drchriscip
OpEds: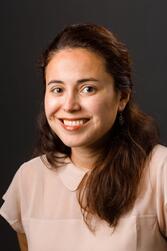 I was born in Nicaragua during a civil war that ultimately led to my parents leaving the country and immigrating to the United States. I was undocumented until the age of 12 years when I became a U.S. citizen. I am an Infectious Disease physician at the Yale school of Medicine and was involved with seeing COVID-19 patients from the very beginning. To say that dealing with the pandemic has been difficult—is an understatement. The beginning in 2020 was particularly difficult because we didn't really know how to treat COVID-19 patients and large amounts of time were spent reviewing and discussing cases. The pandemic also particularly magnified already present health disparities that were already present in the LatinX and African American community. For these reasons, I became involved with an action group within our section of Infectious Diseases– formed with the goal of educating physicians about structural racism—with the end goal of advocating for minorities and improving health disparities. I also conduct translational research whose overall question is understanding how the immune system is affected by factors such as age, HIV-infection, and co-morbidities. This research question has become particularly salient during this pandemic.
OpEds:
Contact Us
The Yale Women Faculty Forum
205 Whitney Avenue, Suite 301B
New Haven, CT 06511
(203) 436-2978
wff@yale.edu