WFF/WISAY Luncheon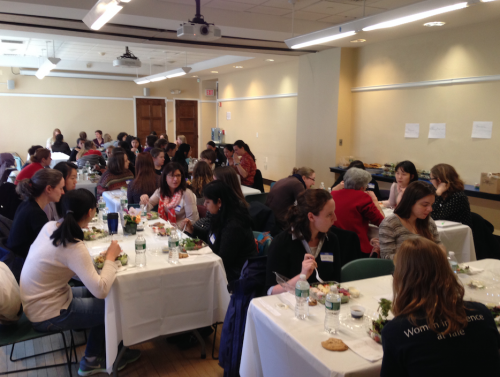 Every spring, the Women Faculty Forum and Women in Science at Yale (WISAY) co-host a mentoring luncheon for women faculty, graduate students, and post-docs in STEM fields. Typically, two luncheons occur simultaneously: one on the Main Campus and one at the Medical School. Feedback from students, post-docs and faculty alike has been overwhelmingly positive.
Where to Find Us
The Yale Women Faculty Forum
205 Whitney Avenue, Suite 301B
New Haven, CT 06511
wff@yale.edu
Subscribe
To manage your subscription to our newsletter, please follow this link.  You will need your NetID.