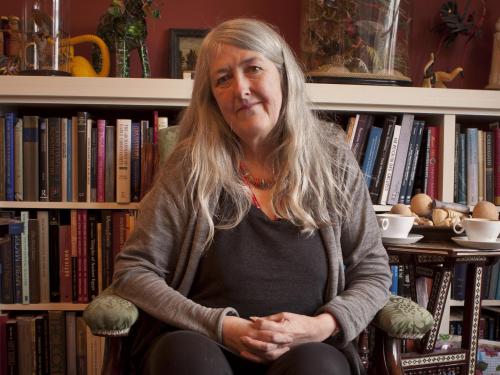 The WFF was pleased to host a Conversation with Mary Beard on Monday April 17th, 7pm.
Mary Beard has taught at the University of Cambridge since 1984, where she is Professor of Classics. She writes a successful blog for the Times Literary Supplement entitled A Don's Life and has campaigned prominently against gender discrimination, the online abuse of women, and other forms of misogyny. A distinguished historian of ancient Rome, a cultural commentator, public intellectual, and broadcaster, Mary Beard is the author of some 14 books and serves as Classics Editor of The Times Literary Supplement. Among her many honors, Mary Beard was made an OBE (Officer of the Order of the British Empire) in 2013 for services to classical scholarship, is a fellow of the British Academy, Professor of Ancient Literature of the Royal Academy, a foreign honorary member of the American Academy of Arts and Sciences, and a recipient of the Princess of Asturias Award for Social Sciences.
In this conversation, Mary Beard reflected on lessons learned about women's voices in academia and the public sphere. 
Mary Beard is currently Visiting Professor of Classics, Yale University, and a Visiting Scholar at the Yale Center for British Art.