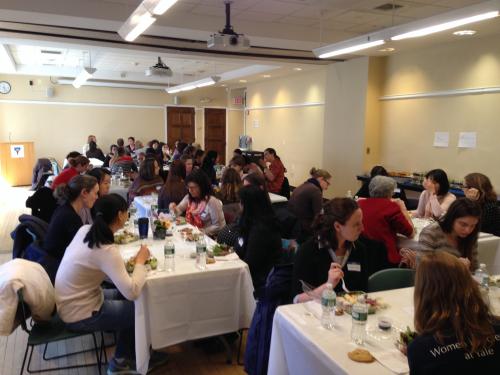 The WFF and Women in Science at Yale (WISAY) are thrilled to be offering our annual career luncheon for female graduate students, post-docs, and faculty in the STEM fields. The event was a big success last year.
The luncheon will take place on Friday, March 20 from 12:00 p.m. - 1:15 p.m., with locations at the School of Medicine and on central campus. We will create themed discussion tables based on the topics in which people are most interested. 
Sign-ups for this event are now closed. Looking forward to seeing you in a couple of weeks or this time next year!